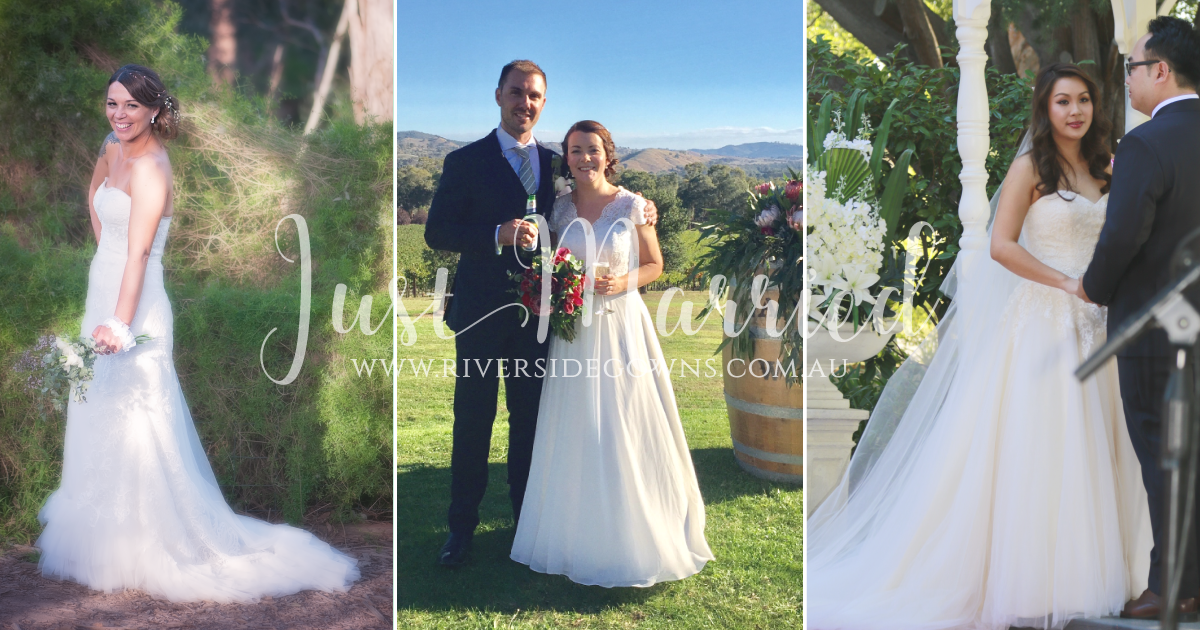 We're incredibly lucky to have so many wonderful clients come through our door for custom-made gowns and alterations.
It makes us unbelievably proud when our clients take the time to share moments from their wedding day with us. After spending so much time working together perfecting their gown, it really feels like we're right there with them when we see the professional photos. We know how their faces light up when they're happy, and that's exactly why we do what we do.
Life gets so busy sometimes, but we get to stop and appreciate one of the most important moments in our client's lives. When we design custom-made gowns, we know we're adding to that deep feeling of love, confidence and acceptance, and just like they've chosen each other, they chose us to be a part of that.
We're grateful for each and every client who walks through our door, and we love to see them embark on their new lives as husband and wife.
Danni, Cindy and Annie recently had their gowns designed and made with us, and we can't thank them enough for being so lovely to work with.
We send them our warmest congratulations and wish them all the happiness in the world!