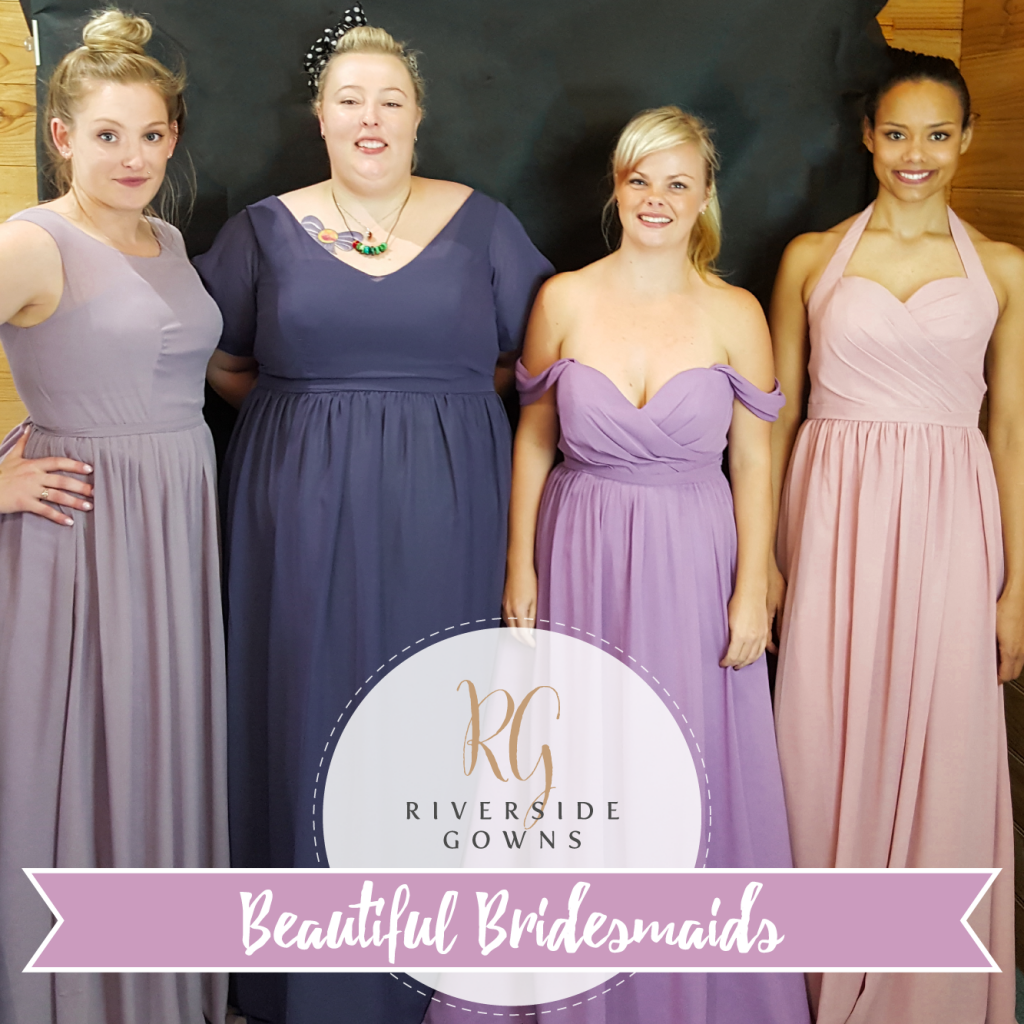 At Riverside Gowns, when we say custom-made, we mean individually designed from scratch. This differs from some of the larger chain bridal stores, to whom 'custom made' often means a gown unique only to the store. The gown will be made to measure but the design is not a one-off, and the buyer is often unaware of where the gown is actually being created.
You will find very few pre-made gowns in our showroom, and these are usually sample gowns we created purely for display purposes. We believe that each wedding is unique, and each body is unique. We create gowns from the depths of your imagination. We create gowns that have never been dreamed of before. That said, if designing your own creation doesn't entice you, our dressmaker will guide you to incorporate styles from magazine clippings and create a gown that is flattering and truly, uniquely you. We have a huge variety of fabric samples in store, with chiffon, satin and stretch knit in a range of colours. We also have over 300 lace styles available to choose from to make your style your own.
Recently, we had a client come to us wanting four, uniquely styled bridesmaid gowns (see gorgeous gowns above). The bride had already purchased her bridal gown in-store, and due to the high price of in-store alterations, we were also asked to take care of her alterations. It didn't take long for our bride to tell us she wished she had asked us to design her gown from scratch. She regretted purchasing the gown. Seeing her bridesmaid gowns come to life proved to her that we had more than the skills required to make her bridal gown.
We understand that putting money down on a gown that isn't made yet is a scary concept. That's why we have display gowns in store, and encourage our wonderful clients to leave us reviews. All of our display gowns are made by the same dressmakers who make our final products. You will receive the exact same quality. We're with you throughout the entire process, ensuring accurate measurements, even if your body changes. Unfortunately for our latest bride, the gown she tried on in-store did not live up to the one she received. We were able to alter the gown to suit, but these extensive alterations would not have been required if she'd had her gown custom-made with us to begin with. Years of experience mean our measurements are so accurate that we usually only need two fittings for the perfect gown.
If you're concerned about getting your gown custom-made, talk to us. We can answer any questions, and you can rest assured that you will receive a gown that looks precisely like our dressmaker has drawn it, and fits your body perfectly.
You will not be disappointed.