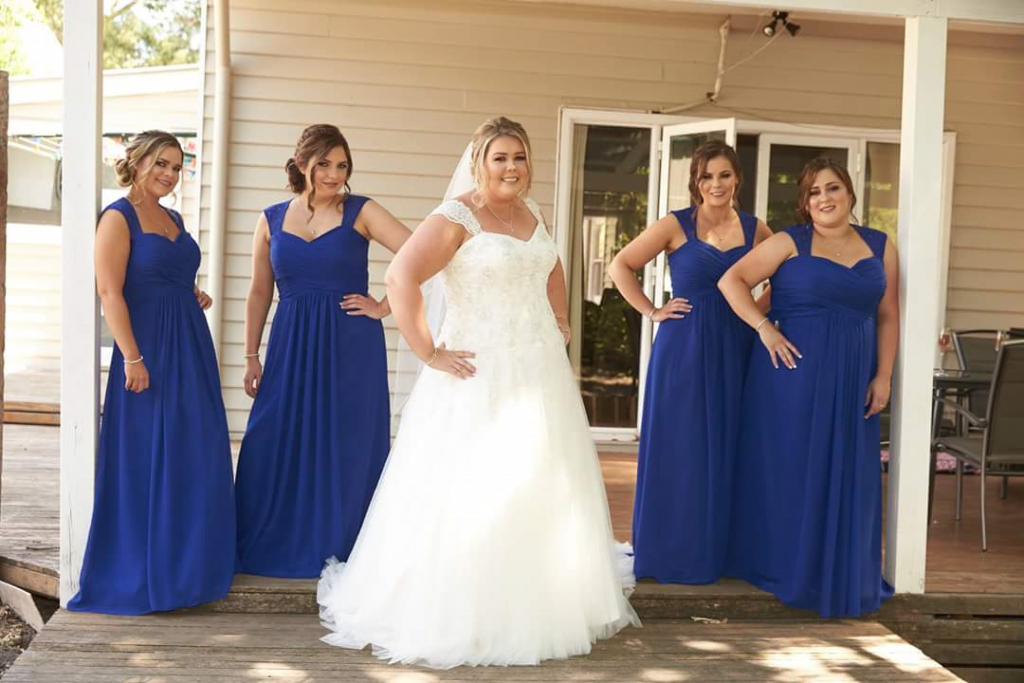 Bridesmaids in Blue
Our gorgeous client Amie had her wedding last year, in the warm and wondrous month of December.
Amie requested four custom-made gowns in royal blue for her beloved bridesmaids. We helped Amie settle on this design because it's oh so pretty and no matter what shape or size your bridesmaids are, it's incredibly comfortable and flattering.
We are as delighted with the result as Amie's bridesmaids were!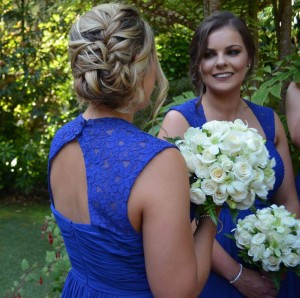 This design can be made in a huge range of colours with matching lace. The fabric swatches are available in our showroom.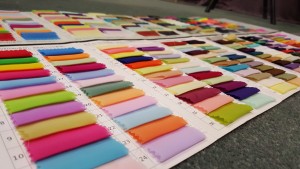 There's also no need to travel back and forth all over Melbourne – we offer design, fittings and alterations in one convenient location, so you'll have time to stop and sip a latte by the Yarra with your favourite girls.
Could you ask for anything more?