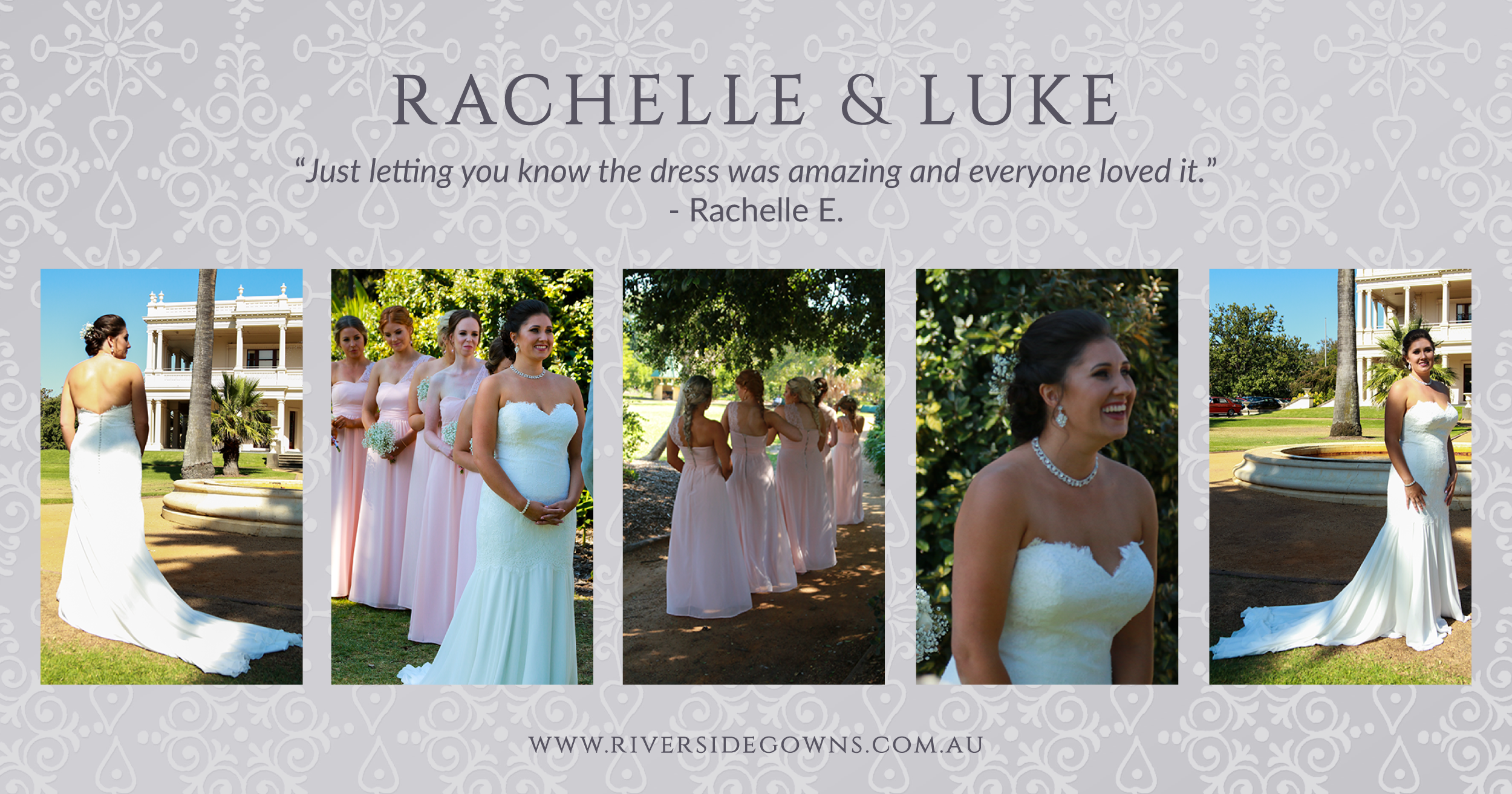 Rachelle was off to a rocky start finding her wedding gown. On two occasions, Rachelle thought she had found 'the dress' but each time fate intervened. It simply wasn't to be. Disappointed, Rachelle decided to forgo the bridal shops and have her dress custom-made with us at Riverside Gowns.
Being a beach wedding, the style was semi-formal. The gorgeous bride opted for this popular mermaid-style gown with sweetheart neckline and mid-length train. The lace overlay is detailed and divine, and one of our favourites to work with.
We were truly honoured to attend Rachelle's wedding and see her sparkle in this gown.